Vietnam's sea
Vietnam is known as a nation of "gold forest, silver sea" and one of the world's biodiversity centers with rich and diversified natural ecosystem. Due to the complex topography, Vietnam experiences various tropical climate patterns as well as climatic variation that lead to numerous distinct features in nature resources, for marine ecosystem in particular.
Vietnam is lying on the eastern part of the Indochinese peninsula in a strip of land shaped like the letter "S", with a long coastline of 3260km comprising 28 provinces from Mong Cai (North) to Ha Tien (Southwest), over 64 provinces in total. Along the coastline, Vietnam has lots of beautiful beaches, more than 4000 islands and islets which included about 3000 islands in Northeast region, 40 islands in North Central region,…and Truong Sa islands, Hoang Sa islands - two archipelagos belong to East (Vietnam) Sea (Bien Dong). [1]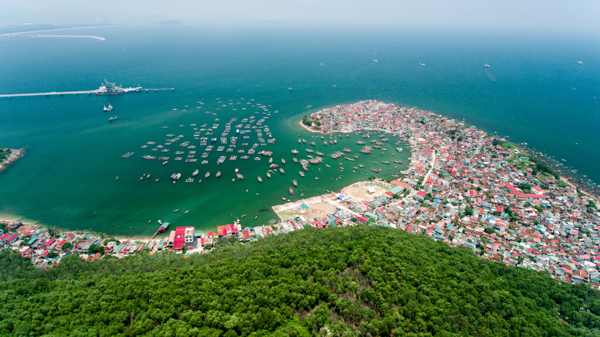 Photo taken by Doan Trung Kien from the contest "One Ocean, One Future" (U.S. Embassy, 2016)
As part of the Pacific Ocean, East Sea (Bien Dong) has a remarkable amount of biological diversity with 2000 fish species and 100 of those have high economic value. As a big oil rig of the world, East sea contains abundant oil and natural gas that estimated potential oil resources could be as high as 213 billion barrels oil and 2000 billion cubic meter of rare mineral resources such as manganese, titanium, uranium…In addition, East sea is one of the world's busiest international sea-lanes with 80% of the world's oil tanker traffic as well as 30% of merchant fleet sail through its water every year. The sea is an area of strategic maritime link between the Pacific Ocean and Indian Ocean, therefore of paramount importance to major naval powers. [2]
For more information about global oceans as well as Vietnam's seas, please explore our website.